"Amazing lawyer"
"He is a very professional and well organized individual that will work with you not against you in any situation, and does his best to defend you and your rights in court. I would highly recommend P. Adam Militello for anyone in need of his services he provides." *****
"OT Compensation"
"Adam advised me on my rights to OT compensation when I came to him for assistance with a pay discrepancy in my final paycheck. As a result I was able to get a former employer to pay me for the hours that were left out of my final paycheck as well as all of the OT I was not allowed to claim while I was an employee. His assistance resulted in a swift response from my employer as well as a swift payment of the funds that were owed. I was very happy with the result and would recommend him highly to anyone." *****
"Great Lawyer!"
"I had a great experience with Mr. Militello and I would highly recommend him to any friend in need." *****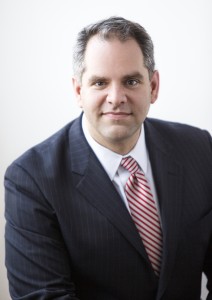 P. Adam Militello, Esq. focuses his practice on DWI defense and criminal charges. A lifetime member of the National Association of Criminal Defense Lawyers and a General Member of the National College for DUI Defense, Mr. Militello takes a global approach to defending his clients, and focuses on the results that are best for each individual. Mr. Militello graduated cum laude from the State University of New York at Buffalo Law School, where he received the Law Faculty Award for outstanding clinical work. Before entering private practice he began his career with internships at the Empire Justice Center, the Monroe County District Attorney's Office, and the United States District Court for the Western District of New York.
Mr. Militello previously worked at a litigation-focused law firm, where he represented three companies on the 2009 Fortune top-10 list, a local school district and university, and a large regional bank.  Mr. Militello's clients come from all walks of life and include CEO's, doctors, nurses, police officers, fire fighters, engineers, chefs, lawyers, and numerous other professions. Mr. Militello was a Special Assistant Conflict Defender for Genesee Valley Legal Aid in Livingston County for three years. He also served on the Executive Committee of the Livingston County Bar Association. He has guest lectured at Nazareth College and taught business law at Finger Lakes Community College.
Gabriella MacDonald, Esq. was born and raised in Monroe County. She is a graduate of the New York State University at Buffalo Law School, where she was presented with awards including a spot on the Public Service Honor Roll, and also the CALI award, which recognizes her outstanding achievements in trial advocacy.  While attending law school, Ms. MacDonald also spent time as a teaching assistant, she was a member of the UB Law Mock Trial Team, and she was a member of the Erie County Woman's Bar Association. She also volunteered to coach mock trial students at a local high school.  Ms. MacDonald's practical experience includes internships with the New York State Attorney General's Office, the Children's Legal Center, the Boston Public School District's Office of Legal Counsel, and both the pro se clinic at the Erie County Family Court Help Desk and the pro se clinic at the United States District Court for the Western District of New York.  Ms. MacDonald took her first case to trial on the first day she was admitted to practice law, and she won. Her outstanding trial advocacy skills and practical approach to handling cases make her a valued member of the firm.
2480 Browncroft Boulevard
Rochester, New York 14625
Phone: (585) 485-0025 Fax: (585) 286-3128